It's Super Tuesday!
Today is a big day in

Tennessee

!
We are so blessed to have the freedom to share our voice and opinions in this great country.
I don't care who you're voting for, just
PLEASE
get out and exercise your right to vote!
(
public service rant end
)
I thought since the word
SUPER
was being tossed about that today would be an excellent day to share some SUPER things to love...because you know, I do love to share the love. ;)
1.
Since we're talking up some love, let's start with this amazing book that my sister-in-law gave me for Christmas...
Jen Hatmaker's For the Love
.
I have not enjoyed a book this much in a long time, it was so refreshing!
Jen is absolutely hilarious and right on point with the struggles of parenting in a world of Pinterest Perfect expectations!
I was a little sad to see the reviews for this book on Amazon, clearly Jen is right when she speaks of those impossible standards & how "Christians" sometimes hand out some harsh criticism...
ahem
.
If you're on board the parenting train to Crazytowne, I think you will really enjoy her book!
2.
Much of my existence has revolved around
CLEANING
this house for the last couple of months. Cleaning out closets, dusting, wiping stuff down. The weather is starting to warm up a bit and it is just plain sad that one thing I'm looking forward to is taking all my faux greenery outside on the patio to blow the dust out of them...my issues are severe! ;)
One thing that I love at my house these days &
I mean I have fallen hard for it...
The Roomba 650!
My mother bought one for her house a few months ago & has not stopped talking about it since the very first day she pushed the button and turned it on! She loves it so much, she name hers...Jackson.
For months I have heard nothing else but praise for "Jackson"...(
it is pure comedy, y'all
)!
So last month I broke down and ordered one for our house. The link above is the actual Roomba I purchased from Amazon (& is an affiliate link). It arrived the next day & it has been running all over my house every day since the first day I pushed the button.
I love it! I mean, I am crazy about it & if you ask my friends they will tell you I will not shut up about it (
nor will I stop send them stupid videos of my cat running from it
)!!!
I love mine so much I had to pick a fun name as well...so now mama & I can talk about our Roombas (her Jackson....and my beloved Kevin). ;)
3.
I mentioned a few months ago...I've been hunting around for some safer cleaning products to use at home and I have been
SO
happy with the Method brand products I have tried! They are reasonably priced and smell
WONDERFUL!!
So far my favorite is the
All Purpose in Lavender
...
And the
Wood for Good in Almond
...
Have you used any of them?
What's your favorite?
4.
The
Amazon Fire Stick...
Oh, friends!!! I am here to tell you!
This has been another very wonderful Amazon purchase at my house!
(
this is not supposed to be a post about Amazon, but they have shown me so much love lately
)
The
Amazon Prime Membership
comes with
SOOOOOO
many benefits...my favorite by far is the
free two day shipping
, but coming in at close second is the Amazon Prime Video feature!
You can use
Prime Video on any tablet or phone with the app
, but back during the holidays I purchased the Amazon Fire Stick for $39.99 and now I can use the Amazon Prime Video feature on any tv in our house (or any tv anywhere that has access to Wi-Fi).
Evan has a small TV in his room to play games and watch DVDs. He's watched every DVD we own 45 times (& I do hate to spend money on DVDs). Now with the Prime Video in his room he can watch literally hundreds of free movies and TV shows...
but he cannot watch
ANY OF THEM
until I punch in the code & I
LOVE
that option the most!
5. Downton Abbey...
Well, thanks to the purchase of the trusty Amazon Fire Stick...(and the new
exceptional PBS series I just finished called Mercy Street
)...you can now find me snuggled up in the little chair in Evan's room binge watching Downton Abbey on the sly!
*And all
Downton fans
will be happy to know that I am not longer calling it
Downtown Abbey
because I somehow never even paid attention to what the title really was (I think I might have dyslexia too, oh well...you knew I was crazy)...
Anyway...
Yes, I am
WAY
late to the party because the final episode is coming up on March 6th...but I am so excited that I have
TONS
of delicious episodes ahead of me (so please don't tell me what happens, ha)!
6.
I mentioned last week my love for
Chip & Joanna Gaines
...
not only do I love their renovations, I am obsessed with Joanna's fashion style!
I have been drooling over her jewelry for the past month. She wears lots of hoops, simple metals and leather. My favorite that I have spotted her wearing is a pair of sassy wood hoop earrings.
Recently my blogging friend, Shaeffer (of the newly renamed blog Sheaffer Told Me To) featured Joanna's earrings in a post...I think you can purchase these on the Magnolia site, but can also buy them
on Etsy
from the people who make them for Joanna Gaines.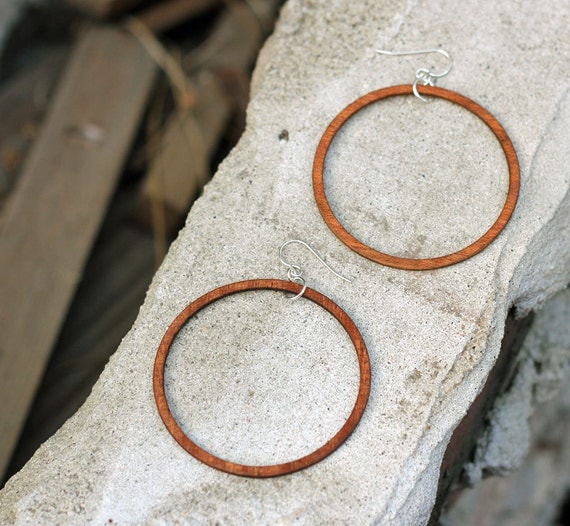 I found
a similar pair on Etsy that are cheaper
but they are not exactly the same as the ones she is wearing.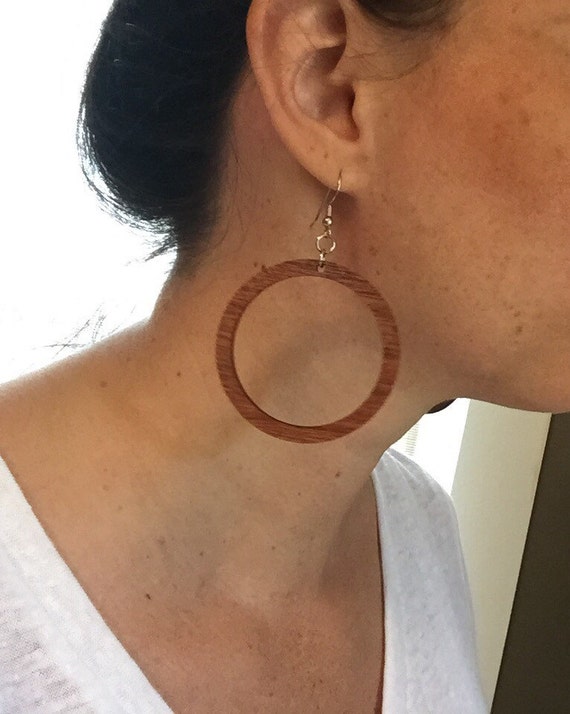 I keep hoping one of my local shops starts carrying some like these (cough)...I'll wait & see. ;)
Well, I have got to run out and
pick up my herd from school.
Come back soon, because I am going to talk about the other love of my life...
COUPONS
!!
I am really glad you stopped by for a bit of
love
and rambling today.
I do most definitely hope you are having a
SUPER
, super Tuesday!
Mwah,
Mandy